Welcome to Denmark Israel!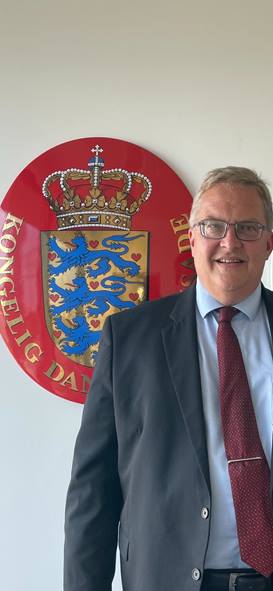 My name is Thomas Winkler and I am the designated Ambassador of the Kingdom of Denmark to the State of Israel. I have worked in the Danish foreign service since 1986 and has served in Moscow, Kiev and Stockholm, as Legal Adviser, as Ambassador to Moscow and Ottawa. For the past four years I worked as Head of the Department on Arctic, North America and foreign policy cooperation with Greenland and the Faroes in the ministry in Copenhagen and as Senior Arctic Official of the Kingdom in the Arctic Council.
My mission in Israel and that of the Embassy and of the Innovation Center Denmark is to strengthen and deepen the relationship between Israel and Denmark in all areas by promoting cooperation between our governments, businesses, research institutions, universities, cultural institutions, civil society and individuals. We base ourselves on our common unique history and the strong human relations between our two countries and our two peoples. It is still remembered how ordinary Danes rescued the vast majority of the Danish Jews to safe haven in Sweden during the Holocaust – a small light in the total darkness.
I and we will also strive to ensure that partners in Denmark have as complete and nuanced picture of developments in Israel and in the region as possible.
I am very pleased to be back in Israel. I spent eight months in kibbutz Ramat Rachel in 1985 and have only fond memories of the kibbutz, the country and not least the people.
My wife, Dorte Bennike, is a classical musician, playing the bassoon in the National Symphony Orchester in Copenhagen. She will, however, come to Israel regularly as will my three children and her daughter.
The doors of the Embassy and the Innovation Center are always open, and we welcome new ideas and proposals. Please do not hesitate to reach out to us, or directly to me, with any inquiries or suggestions. Feel free to connect with us on LinkedIn and explore avenues of collaboration with Denmark. Or check out our Facebook page for some engaging stories from our embassy's adventures and behind-the-scenes shenanigans.